Sun, 25 November 2018
THE DR. VIBE SHOW - ALL OUR OWN SHOW - WORKING WHILE A WOC - NAVIGATING OUR TRIALS AND TRIBULATIONS IN THE WORKPLACE - OCTOBER 28 - 2018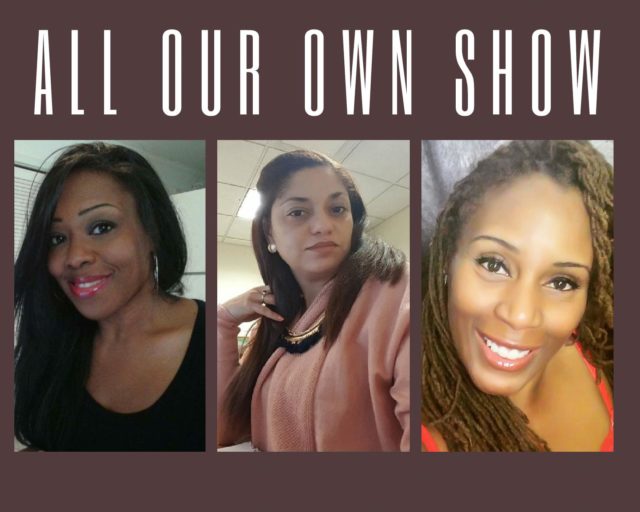 Aisha, Julie B., L.A.
All Our Own is live international audio conversation for Generation X Women of Color.
It is a safe space where Gen X Women of Color can discuss their issues with input from women of color from other generations. However, Generation X women are at the center of the conversation.
The regular panelists are: Aisha Staggers , Julissa Borbon and L.A. Wade.
Tonight's conversation topic is: Working While a WoC: Navigating Our Trials and Tribulations in the Workplace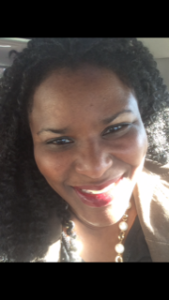 The special guest for this episode was Dr. Raja Staggers-Hakim.
Dr. Staggers-Hakim is a Sociologist and Founder/Executive Director of CHEER Institute & Consulting Group, a national nonprofit whose mission is to eliminate health disparities and address racial injustices.
During the conversation the panelists talked about:
– The panelists give their takes on the recent violent actions in America
– Some of the challenges that women face in the workplace
– Balancing being who they are and getting respect in the workplace
– "Respectability politics are real for women of color in the workplace." L.A.
– "I have to keep my Blackness in my back pocket." L.A.
– Women of color and hair in the workplace and the fact Black women's hair is political
– The toll of discrimination takes on Black women in the workplace
– Women of color and socializing with colleagues outside of work
– The dynamics between women of color and white men in the workplace
– What can women of color do to safe on the jobs and how to negotiate advancement and raises
– The power of allies, mentoring and self care for women of color in the workplace
– Recommended books: Bell Hooks Sisters Of The Yam, Patricia Hill Collins Black Feminist Thought, Ntozake Shange For Colored Girls
You can contact the All Our Own Show via:
Twitter
Email
#AllOurOwnShow (Twitter)
You can contact Aisha Staggers via:
You can contact Julissa Borbon via:
You can contact L.A. Wade via:
Visit the The Dr. Vibe Show™ at https://www.thedrvibeshow.com/
Please feel free to email The Dr. Vibe Show™ at dr.vibe@thedrvibeshow.com
Please feel free to "Like" the "The Dr. Vibe Show" Facebook fan page here
God bless, peace, be well and keep the faith,
Dr. Vibe
---