Sun, 25 November 2018
THE DR. VIBE SHOW - ALL OUR OWN SHOW - WORKING WHILE A WOC - NAVIGATING OUR TRIALS AND TRIBULATIONS IN THE WORKPLACE - OCTOBER 28 - 2018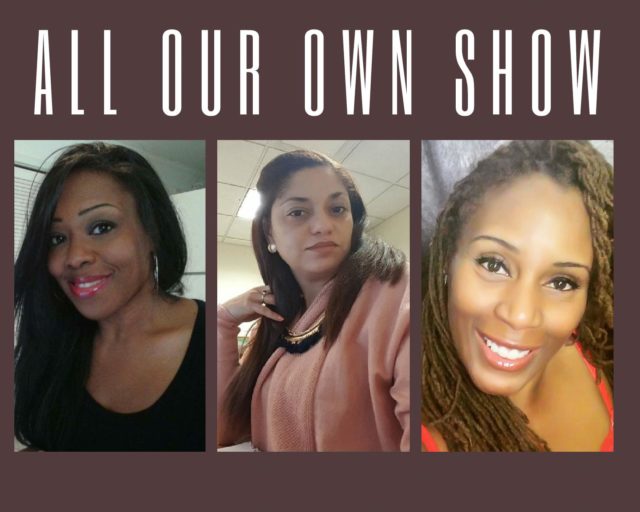 Aisha, Julie B., L.A.
All Our Own is live international audio conversation for Generation X Women of Color.
It is a safe space where Gen X Women of Color can discuss their issues with input from women of color from other generations. However, Generation X women are at the center of the conversation.
The regular panelists are: Aisha Staggers , Julissa Borbon and L.A. Wade.
Tonight's conversation topic is: Working While a WoC: Navigating Our Trials and Tribulations in the Workplace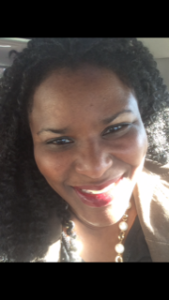 The special guest for this episode was Dr. Raja Staggers-Hakim.
Dr. Staggers-Hakim is a Sociologist and Founder/Executive Director of CHEER Institute & Consulting Group, a national nonprofit whose mission is to eliminate health disparities and address racial injustices.
During the conversation the panelists talked about:
– The panelists give their takes on the recent violent actions in America
– Some of the challenges that women face in the workplace
– Balancing being who they are and getting respect in the workplace
– "Respectability politics are real for women of color in the workplace." L.A.
– "I have to keep my Blackness in my back pocket." L.A.
– Women of color and hair in the workplace and the fact Black women's hair is political
– The toll of discrimination takes on Black women in the workplace
– Women of color and socializing with colleagues outside of work
– The dynamics between women of color and white men in the workplace
– What can women of color do to safe on the jobs and how to negotiate advancement and raises
– The power of allies, mentoring and self care for women of color in the workplace
– Recommended books: Bell Hooks Sisters Of The Yam, Patricia Hill Collins Black Feminist Thought, Ntozake Shange For Colored Girls
You can contact the All Our Own Show via:
Twitter
Email
#AllOurOwnShow (Twitter)
You can contact Aisha Staggers via:
You can contact Julissa Borbon via:
You can contact L.A. Wade via:
Visit the The Dr. Vibe Show™ at https://www.thedrvibeshow.com/
Please feel free to email The Dr. Vibe Show™ at dr.vibe@thedrvibeshow.com
Please feel free to "Like" the "The Dr. Vibe Show" Facebook fan page here
God bless, peace, be well and keep the faith,
Dr. Vibe
---
Sat, 24 November 2018
THE DR. VIBE SHOW - GREG FERGUS - CANADIAN BLACK CAUCUS - NOVEMBER 1 - 2018
On October 19, 2015 Greg Fergus was elected Member of Parliament for the Quebec riding of Hull-Aylmer. Greg has solid experience in the political field. He has worked as a policy advisor and senior policy advisor in a number of ministerial offices. He has also worked at all levels of the Liberal Party of Canada, including as National Director, where he introduced change and innovation that made the party more efficient, restoring it to today's modern appeal.
Proud father of three, Greg has always worked to improve the communities he has lived in. Since moving to the Ottawa-Gatineau area in 1988, he has gotten involved in numerous areas: social housing, community organizations, and various associations and councils.
Greg has undertaken studies at the master's level in international relations. He also holds two bachelor's degrees—one in social science and one in international relations. Over the past 25 years, he has worked in both private and public sectors, with not-for-profit organizations and in the academic sector. In what spare time he has, he enjoys long distance running, reading, and writing. He currently sits as a member of the House of Commons Standing Committee on Finance and is the President of Federal Black Caucus.
Recently, we the opportunity to chat with Mr. Fergus.
During our conversation, Mr. Fergus talked about:
– Some of his story including having a mother from Jamaica and father from Montserrat
– Growing his family was one of two minority families in the mainly Jewish in Montreal "a minority, within a minority, within a minority, within a minority"
– His parents instilling education and high expectations with him and his other siblings
– The start of his political journey becoming a Parliamentary Page thirty years ago
– Some of his political journey
– The fact that many people are unable to run for political office
– The story behind Federal Black Caucus
– Some of the challenges that Black Canadians are facing
– The purpose of the Federal Black Caucus and what it wants to get done
– What are young people bringing to the Federal Black Caucus and what excites him the about the organization
– The importance of data collection in helping Black Canadians
You can contact Mr. Fergus via:
Visit the The Dr. Vibe Show™ at https://www.thedrvibeshow.com/
Please feel free to email The Dr. Vibe Show™ at dr.vibe@thedrvibeshow.com
Please feel free to "Like" the "The Dr. Vibe Show" Facebook fan page here
God bless, peace, be well and keep the faith,

Dr. Vibe
---