Mon, 25 March 2019
THE DR. VIBE SHOW - DO YOU KNOW WHAT TIME IT IS - MARCH 24 - 2019
---
Mon, 18 March 2019
THE DR. VIBE SHOW - DO YOU KNOW WHAT TIME IT IS - MARCH 17 - 2019
---
Mon, 11 March 2019
THE DR. VIBE SHOW - DO YOU KNOW WHAT TIME IT IS - MARCH 10 - 2019
---
Sat, 9 March 2019
THE DR. VIBE SHOW - CHETACHI EGWU AND LIA MILLER - THOUGHTS ON HOW TO INCORPORATE BLACK HISTORY AND BLACK CONTRIBUTIONS INTO BROADER EDUCATIONAL CURRICULUM - FEBRUARY 20 - 2019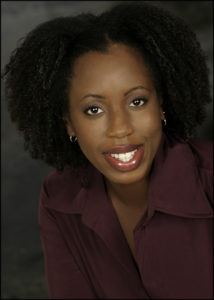 Chetachi A. Egwu
Chetachi A. Egwu is a Nigerian American professor, writer/producer, filmmaker, dancer/choreographer, artist and actor . She earned a BA in Communication from the University of Buffalo in 1996, then moved on to Howard University in Washington, DC, where she completed a Masters and Ph.D. in Mass Communication.
Dr. Egwu has served as a faculty member in the communication departments at Morgan State University, The George Washington University and Nova Southeastern University. She is currently communication faculty at the University of Maryland University College.
Her work has been featured in academic journals, newspapers and online publications such as The Grio and The Burton Wire, her creative nature reaches beyond writing. Dr. Egwu is also a dancer/choreographer and was a member of Carla and Company, Coyaba Dance Theater, Choreographers Collaboration Project in Washington DC and featured in several other projects. An avid filmmaker, she is currently co-producer and co-director for the documentaries Runway Afrique and No Justice, No Peas: Getting A Veggie In The Hood, and co-producer, director and cinematographer for the documentary Sunshine Chic. Dr. Egwu also is the host of MediaScope on the streaming platforms Periscope and Facebook Live live on Wednesdays at 6 p.m. Eastern.
You contact Dr. Egwu via:
Twitter
Instagram
Mediascope – Facebook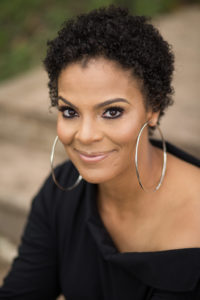 Lia Miller
Featured in Griots Republic magazine, Nia Magazine, Heart & Soul Magazine, Times Union (the leading newspaper for the New York state capital district), and on http://GovLoop.com , http://BlackandMarriedWithKids.com (BMWK), http://Blavity.com , http://HuffingtonPost.com , http://theGrio.com , the Dr. Vibe Show, and more, Lia Miller (also known online as Lia World Traveler) is an award-winning blogger, sought after freelance writer, children's book author, clinically trained social worker with emphasis on childhood and family dynamics, diversity and social inclusion advocate, event producer, social media personality, public speaker, and foreign policy expert. She is also the Co-CEO and Co-Founder of Peace & Purpose (P&P), a social enterprise that serves as a catalyst and launch pad for female entrepreneurs worldwide to expand to new markets, grow their businesses, and in the process, improve their own lives and in turn, their communities. Lia is a wife and mother of two, current foreign service officer/diplomat, and lives overseas in La Paz, Bolivia. Find her online at http://LiaWorldTraveler.com or @liaworldtraveler (@liaworldtravels on Twitter) across social media.
You can find more about Ms. Miller via:
Website
Facebook
Twitter
Instagram
Recently, Dr. Egrw and Ms. Miller were live on our show talking about WThoughts On How To Incorporate Black History And Black Contributions Into Broader Educational Curriculum.
During the conversation, the ladies talked about:
– Why Lia wanted to talk about this subject
– "If you are not doing an adequate job of incorporating Black history into the broader scope of American history your history in incomplete." Tachi
– How much Black history were both of them exposed to while they were growing up
Visit The Dr. Vibe Show™ at https://www.thedrvibeshow.com/
Please feel free to email The Dr. Vibe Show™ at dr.vibe@thedrvibeshow.com
Please feel free to "Like" the "The Dr. Vibe Show" Facebook fan page here
God bless, peace, be well and keep the faith,
Dr. Vibe
---
Mon, 4 March 2019
THE DR. VIBE SHOW - DO YOU KNOW WHAT TIME IT IS - MARCH 3 - 2019
---
Sun, 3 March 2019
THE DR. VIBE SHOW - LeRON BARTON - THE MINIMISING OF THE SEXUAL ASSAULT OF BLACK BOYS - FEBRUARY 25 - 2019
LeRon L. Barton is a writer from Kansas City, MO currently living in San Francisco, Ca. A graduate of Paseo Academy of Fine Arts, LeRon is the author of two books, "Straight Dope: A 360 degree look into American Drug Culture" and "All We Really Need Is Love: Stories of Dating, Relationships, Heartbreak, and Marriage." In addition to the books, LeRon is an essayist; whose topics cover racism, mass incarceration, politics, gender, and dating. These works have appeared in Salon, The Good Men Project, Elephant Journal, East Bay Times, and MoAD.
Recently, Mr. Barton was on our show talking about his recent article The Minimising Of The Sexual Assault Of Black Boys.
During the conversation, LeRon talked about:
– Why he wrote the article
– The lack of attention about this subject
– Why it is normal for a Black boy to have sex at a young age? Why is not a concern?
– The assumption that Black men and boys cannot be raped
– Black boys can never be innocent and often are viewed as a predator
– The response to the article
– The effect that this has on Black boys and men's emotions
– The importance of therapy for Black men
You can find out more about LeRon via:
Website
Twitter
Facebook
Instagram
Visit The Dr. Vibe Show™ at https://www.thedrvibeshow.com/
Please feel free to email The Dr. Vibe Show™ at dr.vibe@thedrvibeshow.com
Please feel free to "Like" the "The Dr. Vibe Show" Facebook fan page here
God bless, peace, be well and keep the faith,

Dr. Vibe
---
Sat, 2 March 2019
THE DR. VIBE SHOW - FRANCES-ANNE SOLOMON - HERO - FEBRUARY 25 - 2019
A fitting grand finale for Black History Month, the first Black Canadian-made film of 2019 launches into general theatrical release on Thursday, February 28, 2019. Black Canadian filmmaker Frances-Anne Solomon's internationally acclaimed feature film, HERO, makes its Canadian theatrical premiere at TIFF Bell Lightbox, located at 350 King St. W., Toronto, ON. In celebration of HERO's achievement, Ghanian superstar Adjetey Anang, and British rising star Eric Kofi Abrefa (Snowden, The Harlots) are confirmed to attend along with Peter Williams (Canada) and Nickolai Salcedo (Trinidad and Tobago).
"Frances-Anne Solomon has done so much to bring crucial stories from the African Diaspora to screen," said Cameron Bailey, TIFF's Artistic Director and Co-Head. "Her portrayal of the Ulric Cross story illuminates an important chapter in Caribbean history. We're honoured to present HERO at TIFF Bell Lightbox, in collaboration with CTFF."
Filmed in Trinidad, Ghana, the UK and Canada, HERO is the story of Ulric Cross, who in 1941, left his small island to seek his fortune, and became the Royal Air Force's most decorated West Indian. Then his life took a dramatically different course when he followed the call of history. He joined the independence movements sweeping the world in the 50s and 60s.
Toronto's Canadian premiere launches screenings across Canada and a cinematic world tour that includes Africa, the Caribbean, and Europe.
HERO features an all-star cast of top international Black actors in powerful roles. Joseph Marcell (Fresh Prince of Belair) plays Trinidadian author CLR James, alongside Fraser James' (Terminator) as Trinidadian revolutionary George Padmore, while British-Nigerian actor Jimmy Akingbola plays Ghana's first president Kwame Nkrumah, and Adjetey Anang (Adam's Apple, Potomanto) plays Congo's ill-fated first Prime Minister, Patrice Lumumba.
Canada's Peter Williams (Stargate SG1), and Trinidad and Tobago's Nickolai Salcedo co-lead the extraordinary cast, along with Eric Kofi Abrefa (The Informer), Pippa Nixon (John Carter, Unforgotten), and Valerie Buhagiar (Bad Blood, Murdoch Mysteries).
Several members of the international cast will be attending the premiere and will participate in the post-film Talk Back session. The official after-party location will soon be announced.
"HERO captures a transformative moment in Black global history. Securing a general release for the film presents a significant opportunity for us to share our story with a broad and diverse audience. The film is important especially for young Black people to understand on whose broad shoulders we stand, to learn who led big lives and who were heroes," says Frances-Anne Solomon, director and producer of HERO. "Launching at the prestigious TIFF Bell Lightbox theatre acknowledges the impact of this film on the Canadian theatre ecology and its capacity for exposure beyond the Caribbean and Africa."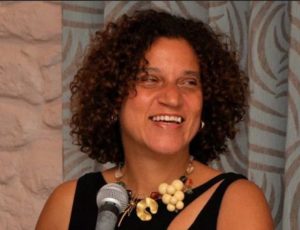 Frances-Anne Solomon
Recently, Frances-Anne Solomon, director and producer of HERO was on our show.
During our conversation, Ms. Solomon talked about:
– A little of her background and Caribbean Tales, CineFam
– The background and story behind Hero and the selection of the cast
– What message would she like the audience to get from the movie
You can find out more about HERO via:
HERO
Caribbean Tales – Twitter
Hero Film – Twitter
HERO – Facebook
CaribbeanTales is proud to present: The "Hero" World Tour – Facebook
Visit The Dr. Vibe Show™ website at https://www.thedrvibeshow.com/
Please feel free to email The Dr. Vibe Show™ at dr.vibe@thedrvibeshow.com
Please feel free to "Like" the "The Dr. Vibe Show" Facebook fan page here
God bless, peace, be well and keep the faith,

Dr. Vibe
---